If you are here then you are someone who consume lot of content on YouTube. I am same breed i start observing this trend from last 2 months. Many YouTube channel dying and i know what is the reason behind it. i have 2 dead channels from last 3 years, I tried my best to find is there anyway i can revive my YouTube channel but.. Pain is real.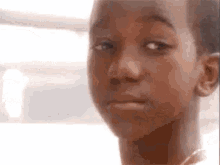 Reason Why YouTube Channel Become Dead
Trust me not every youtuber able to manage good subscriber and view ratio. Dead YouTube channel is someone who have more subscribers but less views compare to subscribers. I already mentioned i have 2 dead YouTube channels so i know why it happen.
When You Make Good Video Initially when started YouTube and gradually stop putting efforts like your previous video. ( Video Quality should improve from last video you posted )
People who Do many experiments with type of content and genre will make your channel dead for sure. your content must have concept and one symmetric style and topic.
Inconsistent Upload.
So if you are new and planning to start YouTube channel, make sure don't repeat these mistakes.
I Created This Video on my channel you can watch.
Definately checkout video by this new creator critiK Youtube Channel
Episode – 1 The Rise & Fall of 2nd Gen Youtubers : Dank Rishu, Vedant Rusty, PapaOcus, SunRayBee & Saiman Says
Episode – 2 The Rise & Fall of 2nd Gen Youtubers : Dank Rishu, Vedant Rusty, PapaOcus & SunRayBee
Should i start a New YouTube channel or Keep My Old One
If your channel is dead and views are very less compare to number of subscribers i will suggest inform your loya subscribers that you are creating new channel and start working on new channel if you can't leave your old channel then you can start streaming or shit posting.
How to revive a dead YouTube channel
Yes there different tricks shared by people you can apply if you want to revive your channel.
My Channel Is Dying ( Derral Eves )
My YouTube Channel is Dead and is not growing.. Find out what I'm going to do to recover my YouTube channel and bring it back to the top of the charts. I'm going to document my process to grow on YouTube.
How You Can Revive Dead Channel
Have you noticed that your channel has stopped growing because views and subscribers remain the same or are declining? If you want to revive your dead YouTube Channel, watch the video for 10 suggestions – By Drost Video
Become Successful Full Time Youtuber Can Ruin Your life if you don't succeed do it for passion don't try to make it profession in early stage when you don't have audience and growth.
I accepted the truth, My Channel is dead and its okay. I have loyal audience with me who understand me. I love creating content is my passion so yeah let it be. I hope you liked this article if yes than let me know in comment section below.